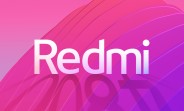 We've been hearing about new Xiaomi phones for quite some time and the rumors are finally becoming a reality. The company is releasing the Redmi 7 series on January 10 with a 48 MP camera.
The teaser appeared both on the official website of Xiaomi and on the Redmi account on Weibo. It also says "new independent brand", meaning Redmi is taking the Honor and Realme way and becoming a brand of its own, while still sharing most of the R&D facilities and manufacturing plants as the mother company.
Do you see the 4800?
We can see the shadow of the "Redmi" sign says 4800, which is…
source https://www.gsmarena.com/xiaomi_redmi_7_with_48_mp_camera_arriving_on_january_10-news-34901.php